On 14 May 1994, at Christie Park, home of champions-elect Huntly, 108 glorious years of Caledonian F.C. came to an end, as the Blues drew their final Highland League match 1-1, an equaliser by Wilson Robertson cancelling out Doug Rougvie's opener for Huntly.
In season 94-95, following the painful, protracted and often acrimonious merger with Inverness Thistle, a new club,Caledonian Thistle (Later Inverness Caledonian Thistle) entered Division 3 of the Scottish Football League.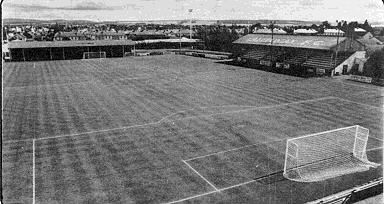 This site is not intended to be a history of Caley. If you are after a club history, seek out a copy of Alex Main's book Caley All the Way(1986). Or, as Caley fanzine editor and fellow Howden Ender, Davie MacDonald once suggested to me, steal it from Inverness Public Library. If you want information on the merger itself, there's Charlie Bannerman's 1997 book, Against All Odds, which is still in print.
Instead, this is a simple memorial by a fan who often stood in the Howden End. A celebration of a great club which gave us all so many memories, especially in the Scottish Cup, when many a Scottish League club left the pitch at Telford Street Park with nothing to look forward to but the long, dark journey home.
If you are a Howden Ender (in spirit at least, since the spot where you once stood went under the bulldozers in 1996) you will not be surprised if the images which follow bring a tear to the eye, a lump to the throat. Other people may scoff at such a sentimental view- but very few people have experienced the feeling of their team being taken away.
All through 93-94 we sang "You'll never kill the Caley." I hope that this site can keep alive, for some people, a small part of the club.
---
---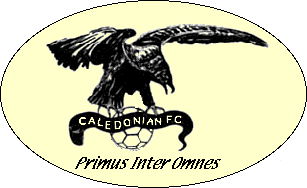 Good guys
List of contributors to this website. Thanks a million guys:
Alan Douglas, Calum Ferguson, Gordon Gillespie, Jimmy Loan, Alasdair "Mouse" Macdonald, Davie "Dots" MacDonald, Evan Macdonald, Scott Mackenzie, Kenny Macleod, Graham McInnes, Ian Mitchell, Alan Stewart, David "DJS" Sutherland, Mike Troughton, Billy Urquhart, Dave "Gringo" Wilson, Johnnie Wood
Want to contribute?
Occasionally I get emails complaining about things NOT on the site (especially older stuff) . I can only publish what I have..... if you have any Caley- related material such as photos, programmes, tickets, medals, drop me a mail!
IMPORTANT NOTE - I only recently noticed that the old macunlimited email on this site is out of date. Sorry if you've tried to mail me in the past year or so. From now on use this one: